A location-based app that makes hiring an on-demand and certified personal trainer simple and easy.
Convenient on-demand or scheduled personal training sessions in a location of your choosing.
For personal trainers - make great money, set your own hours, reach new clients, and be your own boss.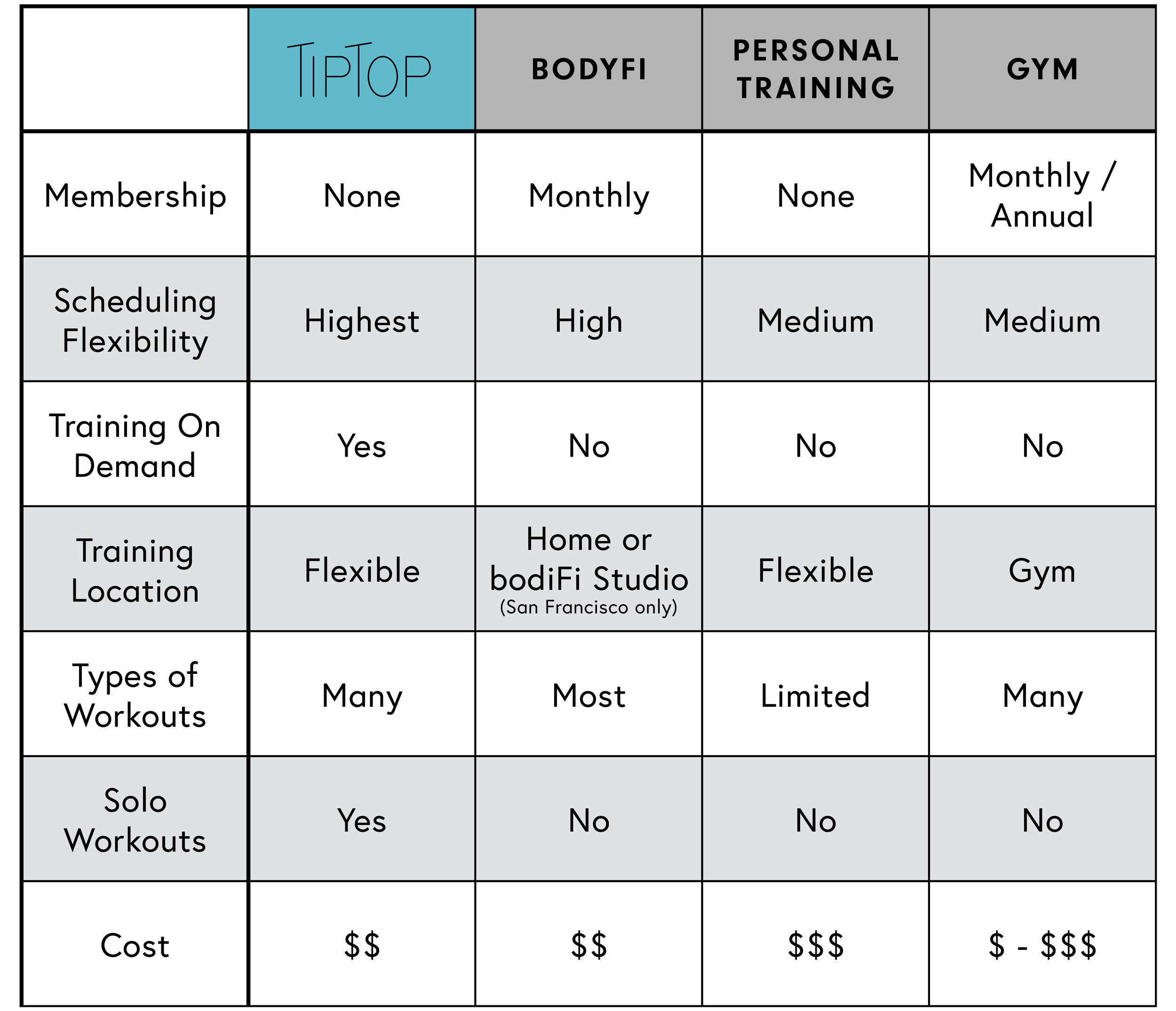 TipTop has the highest flexibility in scheduling and training location.
OPPORTUNITY SIZE
Approximately 320 million Americans as of 2014
68.8% of Americans (220.2 million) are overweight
259,029 certified personal trainers in the U.S.A.
Personal trainers have an average of 10 untapped hours for training per week
2,590,290 untapped hours per week
Assumptions:
1) Overweight people want to be thinner and healthier
2) Average personal trainer has 25 clients
3) Average of 25 sessions per week
4) Average personal trainer's full capacity is 35 sessions per week
Survey results show that a lack of time is the most common reason for not reaching fitness goals.
Survey results show that approximately 60 % of respondents between ages 18-44 thought on demanding training was very useful or extremely useful.
TipTop app will connect users with trainers in San Francisco
Provide a credit card payment system for users to pay their trainers for each session
Aim is to get high quality trainers as quickly as possible to users for an affordable price
KPI
Primary KPI: Sessions Completed
Secondary KPIs: Number of trainers in network, Number of users in network