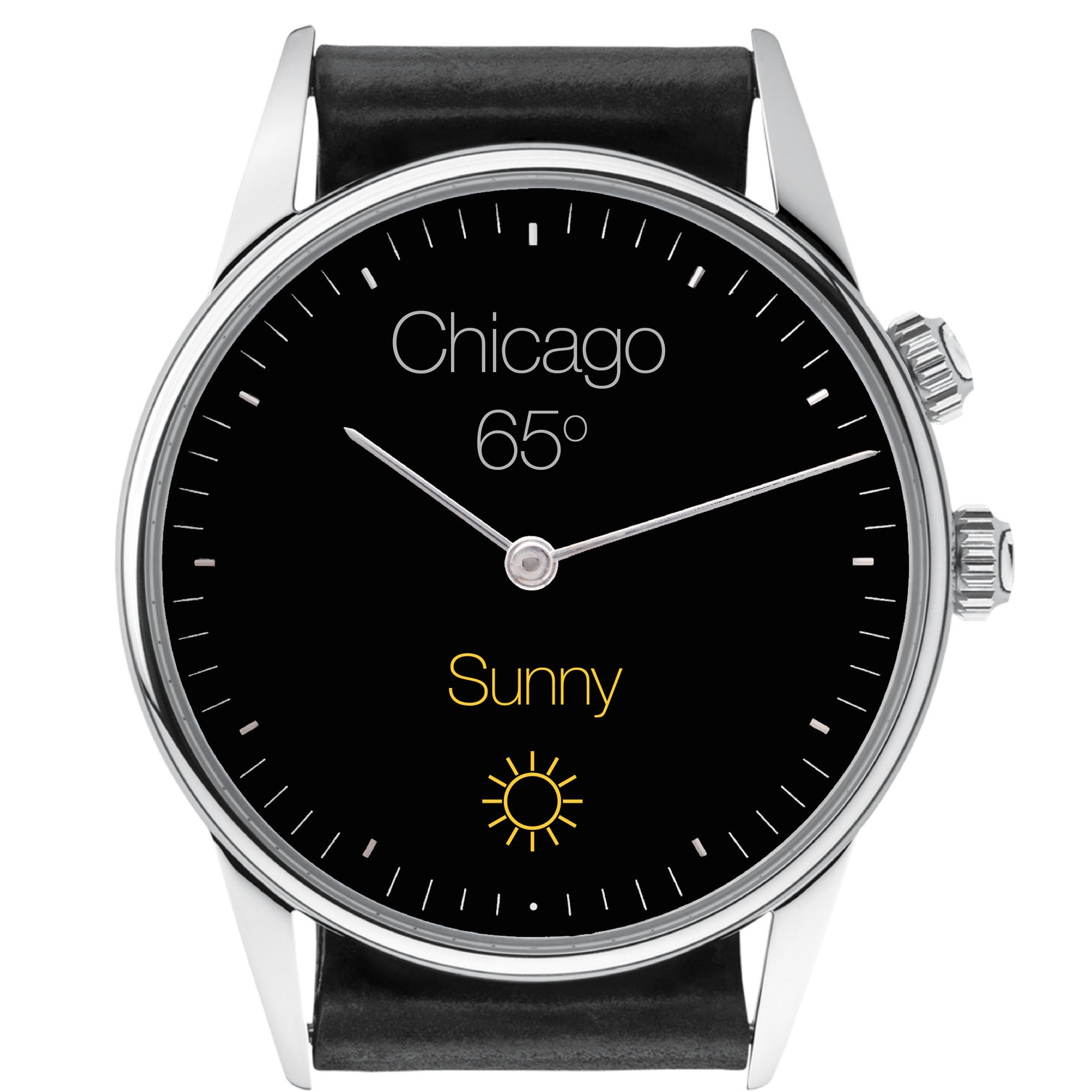 •Classic watch design with physical hands in a reasonable form factor (it doesn't look like a smartwatch)
•3 year clock battery + 3 days of smart functionality on a single charge.
•Notifications for texts, phone calls, emails, appointment reminders
•Voice dictation
•NFC (for mobile payments)
•Fitness tracking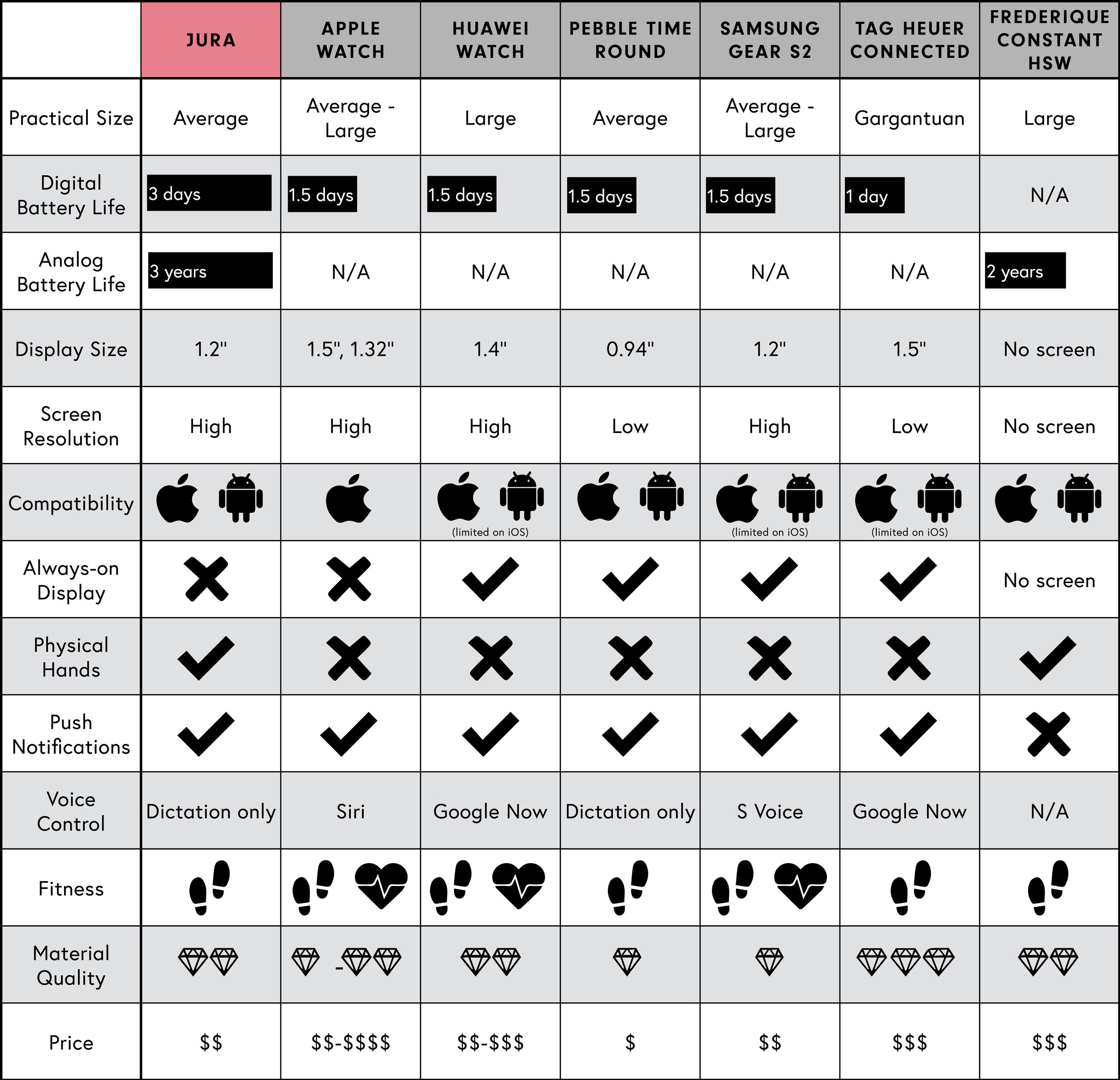 Jura surpasses the competition in battery life and style.
OPPORTUNITY SIZE
44 million Americans between ages 25-34
80% of 25-34 year olds own smartphones
This 35.2 million smartphone owners
14% of 25-34 year olds in the U.K. say they own a smartwatch
This gives us an opportunity size of 5 million
Assumptions:
1)Those with smartphones are potential smartwatch owners
2)Demographics in the U.K. are similar to those in the U.S.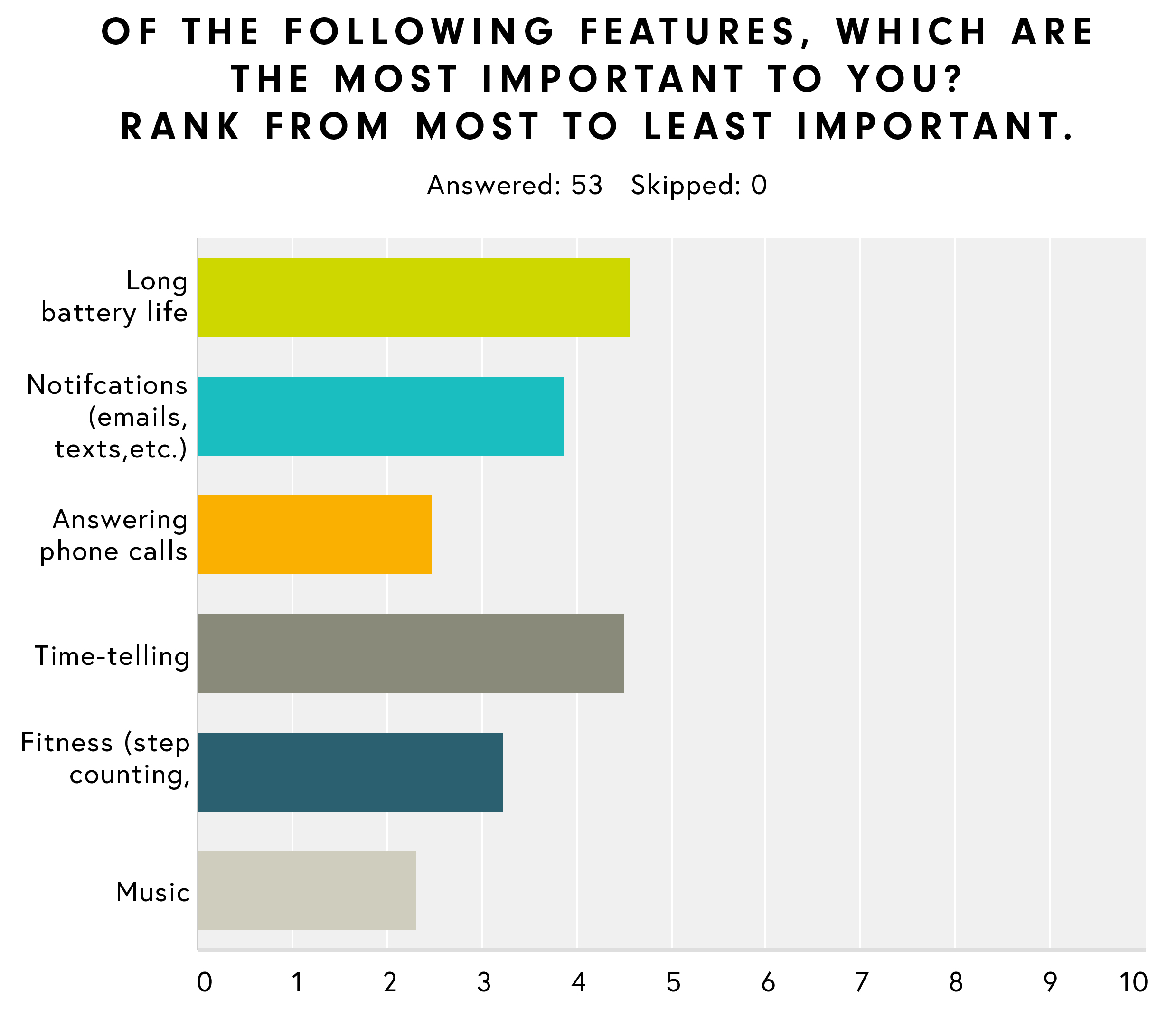 The most important features are long battery life and time-telling.
QUALITATIVE RESEARCH FINDINGS
Top complaints from current smartwatch owners interviewed:
1. Charging everyday is a burden
2. Too complicated (easier to do many tasks on smartphone)
3. Style
The splash page will gauge interest. Users will submit their email and once the beta production run nears completion, users will be emailed a link to a survey. Of those surveyed, 100 will be selected as beta testers.
Three essential features:
1) Analog quartz clock
2) Push notifications
3) Voice dictation
MVP 1 – SPLASH PAGE
Primary KPI: user emails submitted
Secondary KPI: unique page views, and unique ad impressions
MVP 2 - JURA BETA
Primary KPI: daily active users
Secondary KPIs: retention rate, usage of individual features