DEPART Augmented Reality Travel
A location-based app with customizable augmented reality tours and travel guides.
Sightseeing tours on-demand and at the touch of your finger tips.
Depart has the most convenience while maintaining high quality and is the only service to provide virtual reality tour previews.
OPPORTUNITY SIZE
Approximately 325 million Americans as of 2017
23.4% of Americans (75.5 million) are between the ages of 18-34 as of 2016
In 2017 New York City had 62.8 million visitors
In 2016 San Francisco had 24.6 million visitors
87.4 million visitors per year for New York City and San Francisco combined
67. 1 million (76.8%) are visiting for leisure
15.7 million potential users in the 18-34 age group per year
Assumptions:
1) Percentage of people ages 18-34 in America is the same worldwide
2) New York City shares the same percentage (76.8%) of leisure visitors as San Francisco
3) Age demographics of those who visit New York City and San Francisco mirror the demographics of the United States of America
4) Visitors who visit New York City or San Francisco for leisure will participate in at least one tourist activity
71% of those surveyed say they prefer to tour independently, rather than with a traditional tour.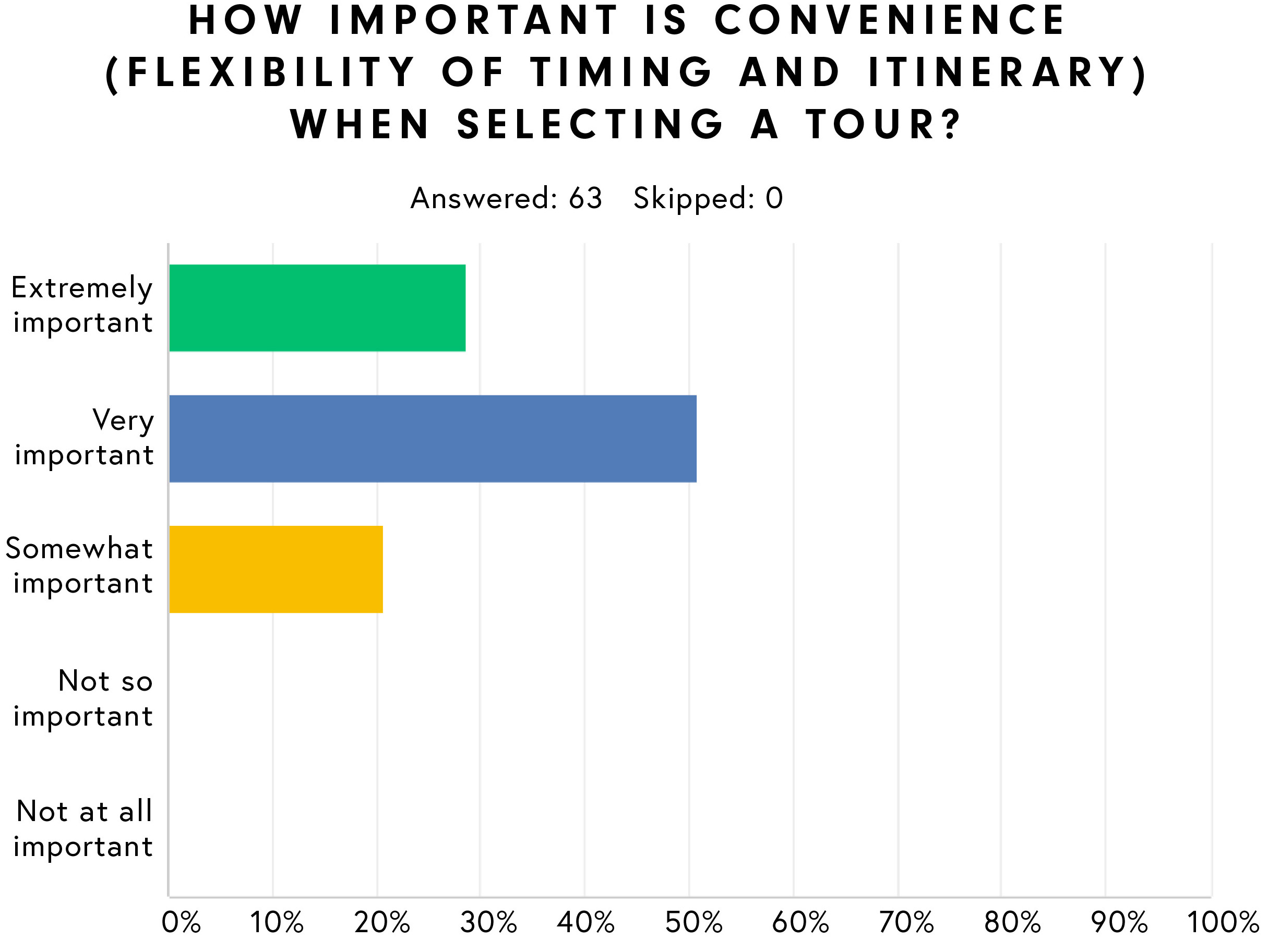 CONVENIENCE IS A TOP PRIORITY
Nearly 80% of those surveyed said that convenience was either extremely or very important.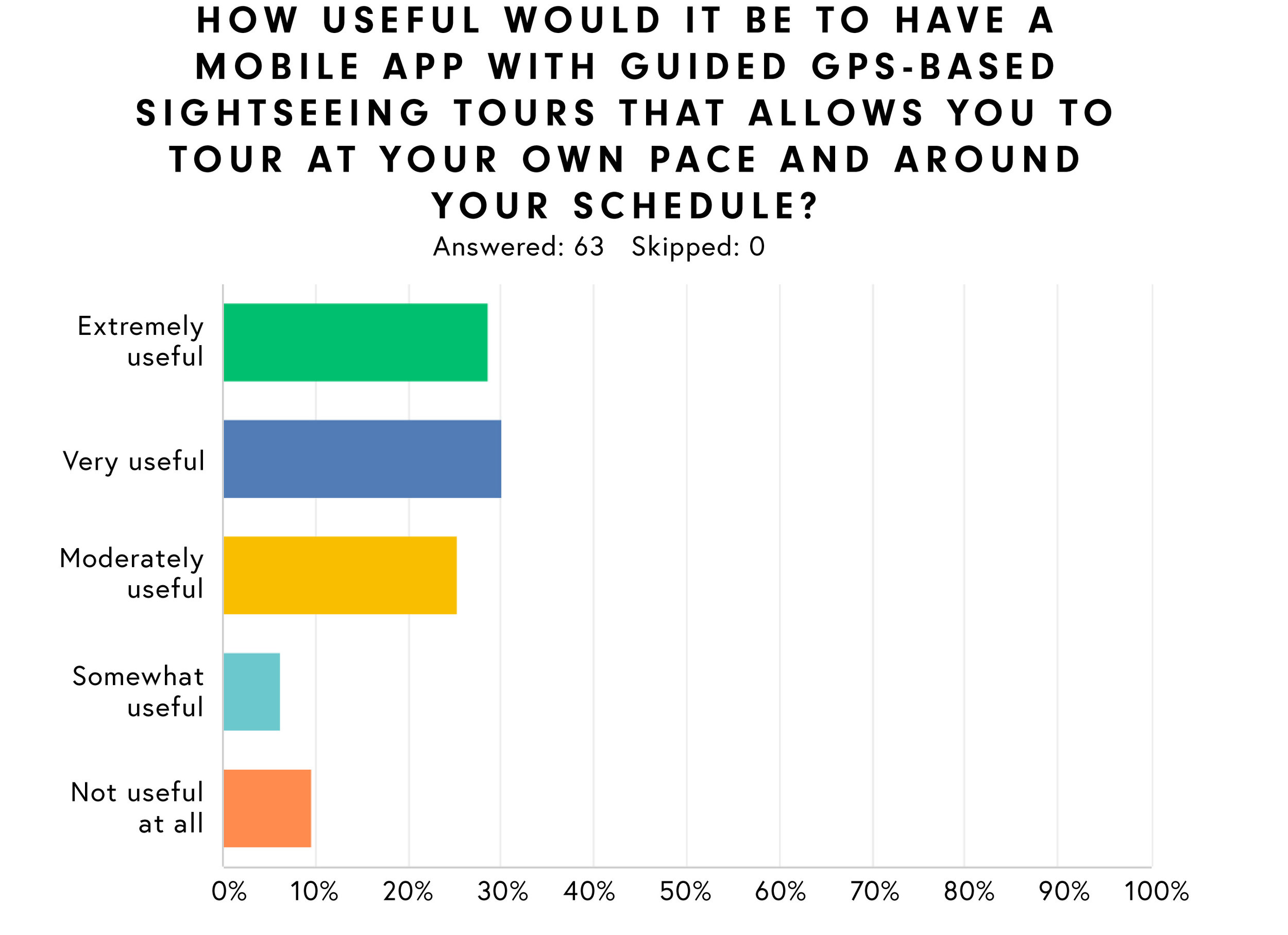 91% SAID MOBILE SIGHTSEEING TOURS USEFUL
Nearly 60% of those surveyed said that a mobile sightseeing app would be extremely or very useful.